Seven Steps to Success: A Guide to Incorporating a Company in Singapore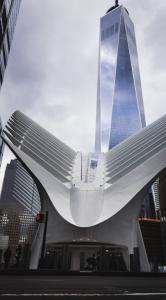 Singapore is an attractive location for entrepreneurs and investors to set up a business due to its strategic location, stable political climate, robust legal system, and business-friendly environment. Setting up a new company in Singapore is a straightforward process, with well-established legal and regulatory frameworks to ensure that the process is seamless and efficient. In this article, we will discuss the steps involved in incorporating a new company in Singapore.
Step 1: Decide on the Type of Company to Incorporate
Before starting the incorporation process, you need to determine the type of business entities that you want to set up in Singapore. There are four main types of business entities in Singapore, namely:
·       Sole proprietorship: A sole proprietorship is a business owned and managed by one person. The owner is fully responsible for all the debts and liabilities of the business.
·       Partnership: A partnership is a business owned and managed by two or more individuals. The partners share the profits and losses of the business and are responsible for its debts and liabilities.
·       Limited Liability Partnership (LLP): An LLP is a hybrid business entity that combines the benefits of a partnership and a private limited company. An LLP offers its partners limited liability protection.
·       Private Limited Company (Pte Ltd): A Pte Ltd is the most common type of company in Singapore. It is a separate legal entity from its shareholders, and its shareholders enjoy limited liability protection.
Step 2: Choose a Company Name
Once you have decided to set up a company, you need to choose a name for your company. The name must be unique and not similar to any existing company in Singapore. You can check the availability of the company name using the BizFile+ portal provided by the Accounting and Corporate Regulatory Authority (ACRA).
Step 3: Appoint a Company Director
All companies in Singapore must have at least one director who is a resident of Singapore. The director must be at least 18 years old, and must not be bankrupt or convicted of any criminal offense. The director is responsible for managing the affairs of the company and ensuring that it complies with all the legal and regulatory requirements.
Step 4: Appoint a Company Secretary
All companies in Singapore must appoint a company secretary within six months of incorporation. The company secretary must be a resident of Singapore and must have the necessary qualifications and experience to perform the duties of a company secretary. The company secretary is responsible for ensuring that the company complies with all the legal and regulatory requirements.
Step 5: Prepare the Company Constitution
The company constitution outlines the rules and regulations governing the company's operations. It must be drafted in compliance with the Singapore Companies Act and must be submitted to ACRA as part of the incorporation process.
Step 6: Register the Company
Once you have completed all the above steps, you can register your company with ACRA. You can either do this online using the BizFile+ portal or engage the services of a professional firm to assist you with the registration process. The registration process involves submitting the necessary documents, paying the registration fees, and obtaining the necessary licenses and permits.
Step 7: Open a Corporate Bank Account
After incorporating your company, you need to open a corporate bank account. You can choose from a wide range of local and international banks operating in Singapore. To open a corporate bank account, you need to provide the necessary documents, such as the company registration certificate, company constitution, and proof of identity of the directors and shareholders.
Conclusion
Incorporating a new company in Singapore is a simple and straightforward process. The key is to understand the legal and regulatory requirements and to comply with them. By following the steps outlined above, you can successfully set up a new company in Singapore and enjoy the benefits of doing business in one of the most attractive business destinations in the world.
Need help? Email ASCENTSIA LAW CORPORATION for assistance. Email us here
The contents herein do not constitute legal or other professional advice or an opinion of any kind and should not be relied upon as such. Accessing or using this web site does not create a lawyer-client relationship. Formal legal advice should be sought in particular matters.
[Credit: ChatGPT]